Comparing Models of the Ninja Foodi: Which One Is Right for You?
7 min read
Discover the best Ninja Foodi model for your cooking needs! Our comprehensive comparison guide breaks down the features and benefits of each model, helping you make an informed decision.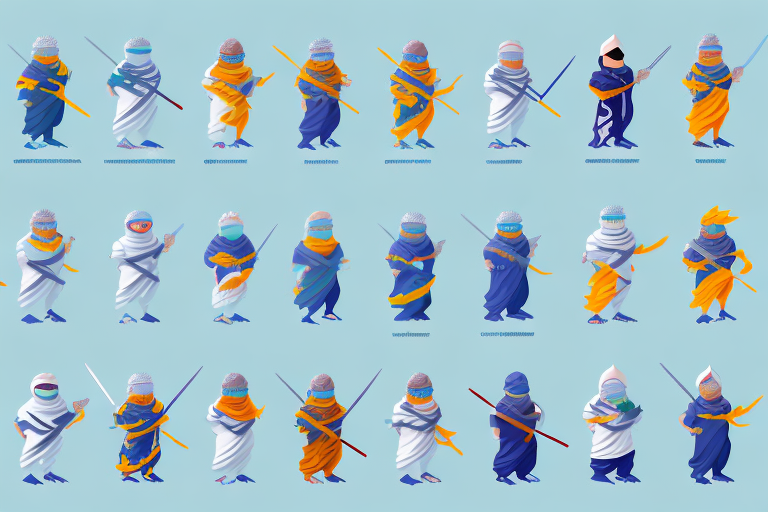 If you're searching for a versatile kitchen appliance that can handle a variety of cooking tasks, you might want to try the Ninja Foodi. This innovative device can pressure cook, air fry, bake, roast, broil, dehydrate, and grill, all in one compact unit. But with so many Ninja Foodi models on the market, how do you know which one is the best fit for your kitchen? In this article, we will compare and contrast various Ninja Foodi models to help you make a smart purchasing decision.
Understanding the Ninja Foodi: An Overview of the Kitchen Appliance
Before we dive into the specific models, let's get a better understanding of what the Ninja Foodi can do. As mentioned earlier, it is a multi-cooker that can perform several cooking functions at once. It's an excellent tool for those who need to save space in their kitchen, and it is ideal for anyone who wants to cook healthy meals with minimal oil usage.
One of the unique features of the Ninja Foodi is its ability to pressure cook and air fry at the same time. This means that you can cook a whole chicken in just 30 minutes, with crispy skin on the outside and juicy meat on the inside. Additionally, the Ninja Foodi has a dehydrating function, which is perfect for making homemade beef jerky or dried fruit snacks.
Another advantage of the Ninja Foodi is its easy-to-use control panel. With just a few button presses, you can select the cooking function, adjust the temperature and cooking time, and start the cooking process. The appliance also comes with a recipe book that includes a variety of dishes, from appetizers to desserts, that you can make with the Ninja Foodi.
The Key Features of the Ninja Foodi: A Closer Look
The Ninja Foodi has several features that make it stand out from other kitchen appliances. It has a large capacity that can hold up to six chicken breasts or four-pound roast, making it perfect for cooking for large families or dinner parties. It also features a crispy air frying function, which helps to reduce the amount of oil needed for fried foods. The unit's pressure cooking function helps to cook food quickly, and it also locks in moisture, ensuring that your meals are juicy and tender.
In addition to its large capacity and air frying and pressure cooking functions, the Ninja Foodi also has a dehydrating function. This allows you to make your own healthy snacks, such as dried fruit or beef jerky, without the need for any additional equipment. The unit also comes with a reversible rack, which allows you to cook multiple items at once, saving you time and energy.
Another great feature of the Ninja Foodi is its easy-to-use control panel. The panel is intuitive and user-friendly, with clear buttons and a digital display that shows you the cooking time and temperature. The unit also comes with a variety of preset cooking functions, making it easy to cook a wide range of dishes with just the touch of a button.
The Benefits of Owning a Ninja Foodi for Your Cooking Needs
Investing in a Ninja Foodi has several benefits. For one, it's a versatile appliance that can replace several kitchen tools, saving you money and counter space. Secondly, it saves time by cooking food quickly and comes with a plethora of cooking options, which means you can try out new recipes and cooking methods. Lastly, the Ninja Foodi is easy to clean with non-stick surfaces, making it ideal for busy households.
In addition to the above benefits, the Ninja Foodi also has a unique feature that allows you to cook food in two different ways at the same time. This means you can pressure cook and air fry simultaneously, resulting in perfectly cooked and crispy food. This feature is especially useful for those who want to cook a complete meal in one go, without having to use multiple appliances or wait for one dish to finish cooking before starting another.
Comparing the Ninja Foodi Models: A Comprehensive Guide
There are several Ninja Foodi models to choose from, each with its own unique features and functions. Here are some of the most popular models and their specifications:
The Ninja Foodi Deluxe is one of the most versatile models, with nine functions including pressure cook, air fry, and steam. It also has a larger capacity than some of the other models, making it a great choice for families or those who like to meal prep. The Ninja Foodi Grill, on the other hand, is designed specifically for grilling and has a unique temperature-controlled grill grate that allows for even cooking and char marks.
When it comes to budget-friendly options, the Ninja Foodi 5-in-1 and the Ninja Foodi 6.5-quart are both great choices. The 5-in-1 model has five functions including pressure cook, air fry, and bake, while the 6.5-quart model has six functions including steam and slow cook. Both models are compact and easy to store, making them ideal for those with limited counter space.
Examining the Ninja Foodi OP301 vs OP302: Which One Is Better?
The Ninja Foodi OP301 and OP302 models are both capable of performing a variety of cooking tasks, including pressure cooking, baking, grilling, and air frying. However, the OP302 model has a dehydrating function that the OP301 lacks, making it an excellent option for those who want to create their own beef jerky, dried fruit, or herbs.
In addition to the dehydrating function, the Ninja Foodi OP302 also comes with a larger cooking pot compared to the OP301. The OP302 has a 6.5-quart cooking pot, while the OP301 has a 6-quart cooking pot. This means that the OP302 can accommodate larger food items, making it a better option for families or those who like to cook in bulk. However, the larger cooking pot also means that the OP302 takes up more counter space than the OP301.
The Differences Between the Ninja Foodi FD401 and OP401 Models
Both the Ninja Foodi FD401 and OP401 models feature a pressure cooker, air fryer, and dehydrator in one device. However, the FD401 model has a larger capacity, making it perfect for cooking for larger groups or meal prepping for the week ahead. Additionally, the FD401 model comes with a larger cooking pot, making it ideal for cooking stews, soups, or pasta dishes.
Analyzing the Ninja Foodi Deluxe vs Regular Models: Which One to Choose?
The primary difference between the Ninja Foodi Deluxe and regular models is that the deluxe version features a stainless steel finish and a dehydrating function. The deluxe model also has a slightly larger cooking capacity, and the accessories that come with the deluxe version are of slightly higher quality.
Comparing the Ninja Foodi Multi-Cooker and Pressure Cooker Models
While the Ninja Foodi Multi-Cooker can handle several cooking tasks, including baking and air frying, it doesn't come with a dedicated dehydrating function. The pressure cooker model, on the other hand, is ideal for those who want to cook food quickly, and it comes with a dehydrating function. Consider your cooking needs and preferences before deciding which model to purchase.
Evaluating the Ninja Foodi Grill Models: Indoor vs Outdoor Grilling Capabilities
The Ninja Foodi Grill can handle both indoor and outdoor grilling tasks. The indoor model is ideal for small apartments or condominiums, while the outdoor model is perfect for those who enjoy hosting backyard barbeques. The outdoor model is larger and comes with a hood for smoking meats, giving it a distinct advantage over the indoor grill model.
Understanding the Price Points of Different Ninja Foodi Models
The cost of a Ninja Foodi can vary widely, depending on the model and features included. The basic models start at around $150, while the deluxe models can go up to $250. Consider your budget and how much functionality you need before making your purchase.
Choosing the Right Model Based on Your Cooking Needs and Budget
Ultimately, the right Ninja Foodi model for you depends on your budget, cooking needs, and preferences. Consider which functions are most important to you and which model fits comfortably in your kitchen. Don't forget to read reviews and ask friends for their opinions before making your final decision.
Tips for Maintaining and Cleaning Your Ninja Foodi Model of Choice
Once you've purchased your Ninja Foodi, maintaining it is crucial to keep it functioning properly. Be sure to read the manual and follow instructions carefully. Clean the device after each use, and avoid using abrasive scrubbers or cleansers that may damage the non-stick coating. Regularly inspect the gaskets and pressure release valves for wear and tear, and replace these parts as necessary to prevent leaks.
Conclusion: Making a Smart Decision When Choosing a Ninja Foodi Model
When choosing a Ninja Foodi model, it's important to consider several factors, including size, functionality, and price. With a variety of models to choose from, take your time to research each one to determine which model fits your specific cooking style and needs. Regardless of which model you select, it is an excellent investment for any home cook looking for a versatile and efficient kitchen appliance.